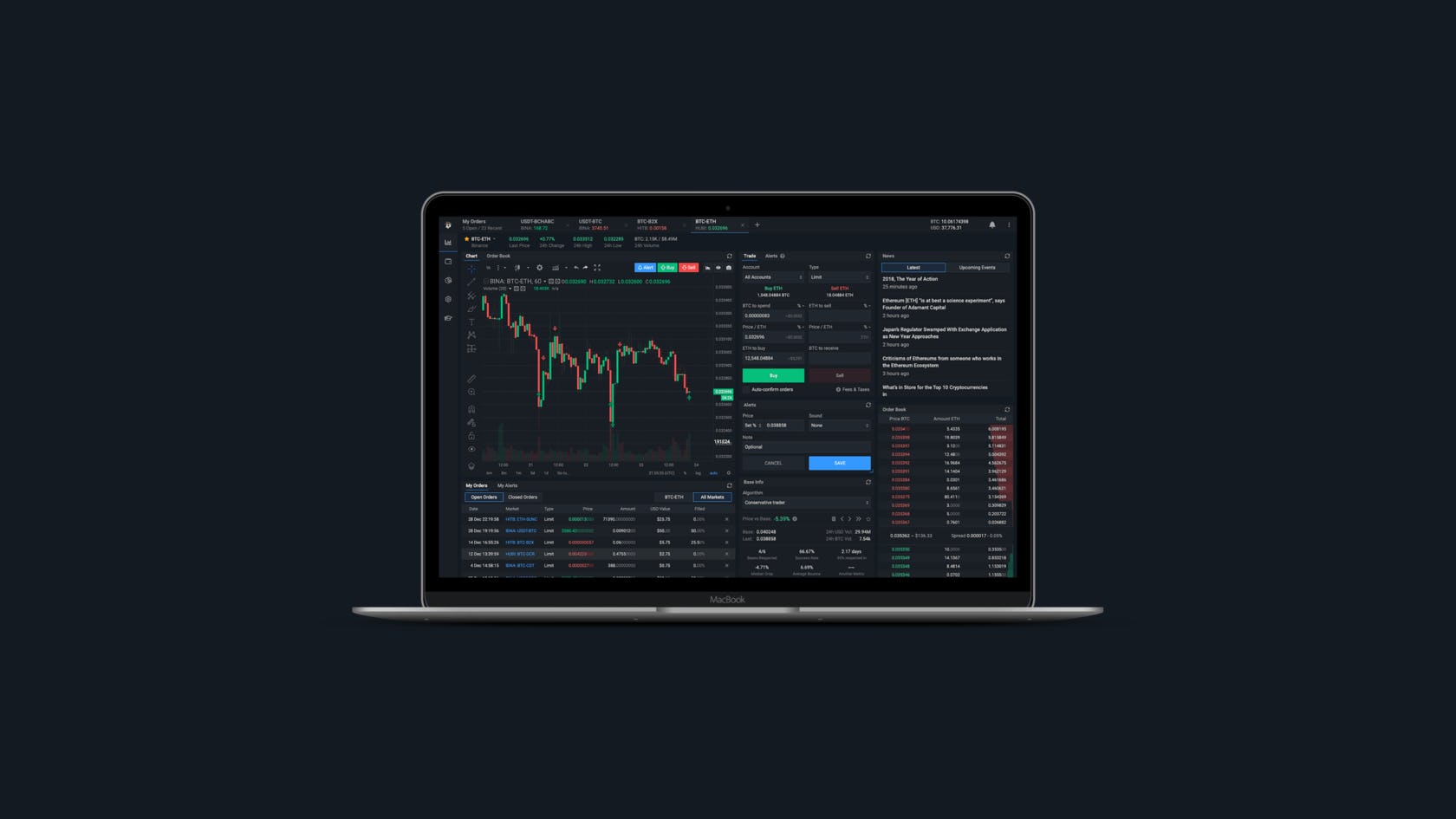 July 15, 2019
Ten Crypto Exchanges to Connect with Your altrady Account
When people hear the way that we describe altrady.com, they immediately think about cryptocurrency exchanges. Well, we are an all-in-one crypto trading platform, yes. But we are not a crypto exchange. So what really is the altrady application and what is its connection to an exchange?
The altrady platform is an ultimate application that gives you the complete tools necessary to conduct a successful virtual currency trading. It works using sophisticated technology and unique algorithms that help traders simplify the process of buying and selling coins. It has different features including coin trading from across different exchanges in a single application, portfolio management of all your digital assets across different platforms, integration of trading bots to receive the altrady signals, and automatic market analysis and notifications using the base strategy as a foundation, among others.
In order to use the trading feature of the altrady application, you will need to have an account to at least one cryptocurrency exchange.
Okay now you might ask, so if you still need an account with a crypto exchange platform, why would you still need to subscribe to the altrady application?
Basically, the altrady platform lets you experience convenient trading without the hassle of going from one exchange to another.
Have you ever heard the advice that you shall not put all your assets in just one basket? For some cryptocurrency traders, the adage simply means diversifying the coins that you invest in. However, we can expound on its implications to include the choice of exchanges that we trust.
If you are worried that using too many exchanges can be a bit of a hassle, then you can now take advantage of the altrady application. With our platform, you can have at most ten exchange accounts and easily monitor your trades using the altrady app. There is no more hassle of accessing your account in another tab or in another browser.
By downloading the altrady desktop application, you can connect your exchange API to your altrady account and start doing the trades right.
What's even better with having the altrady platform is that you can take advantage of other tools such as the customizable dashboard layouts, cool market charts, integrated cryptocurrency news information, base scanners, automatic crypto market analyses, custom alert settings, break even calculator, portfolio manager, and so much more.
As of this writing, the altrady application can be connected to ten cryptocurrency exchanges namely:
Binance
Bittrex
HitBTC
Huobi
OKEx
Coinbase Pro
KuCoin
Kraken
BitMEX
Polionex
If you have an account to any of these crypto trading platforms, then you better do yourself a favor. Subscribe to altrady now and maximize your trading potentials with our helpful tools!
Free 30 days trial is still ongoing. It's risk-free, no credit card required, and you can cancel anytime!