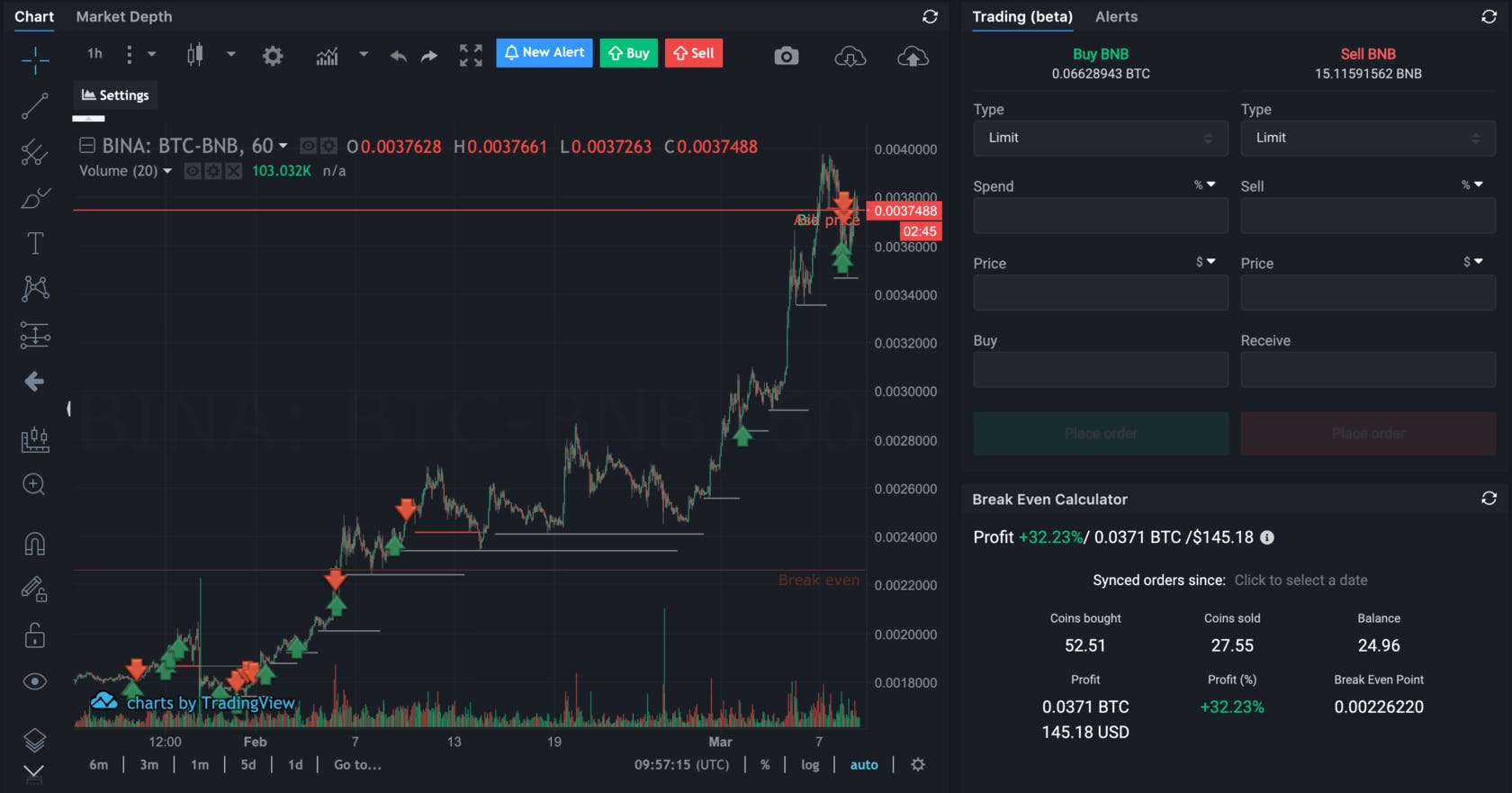 September 5, 2019
altrady - Among the Top Multi Cryptocurrency Exchange API Trading Platforms
AltXpert named the altrady cryptocurrency trading platform as one of the most trusted, fully functional, and widely used multi-exchange API trading software.
AltXpert is a website that provides comprehensive data and expert information on the following:
✅ digital asset portfolio management applications;
✅ multi-crypto-exchange trading platforms;
✅ advanced user interface for crypto trade monitoring software; and
✅ maximum fund security mechanisms.
They help crypto traders with the search for:
✅ a multiple cryptocurrency exchange platform that allows users to trade on different crypto exchanges using only one interface;
✅ an efficient crypto trading application that lets users easily track and manage their portfolio of digital assets on various exchanges;
✅ a simple multi-exchange platform that combines data in real-time and monitors crypto market movements through interactive price charts; and
✅ an easy-to-use software where crypto traders can manage their buy and sell orders for different digital coins across exchanges.
AltXpert examined a couple of multi-exchange API trading platforms and found the altrady application to be providing competitive solutions to other crypto trading and portfolio management companies like Coinigy, Bitsgap, Quadency, Synapse, and Cryptowatch.
So what makes altrady belong to the top crypto exchange API trading platforms?
In terms of portfolio management:
✅ altrady offers only a single portfolio manager for all your connected cryptocurrency exchanges. This allows you to see either the growth or decline of all your digital assets across crypto exchange wallets with so much ease and convenience.
✅ Since altrady also has a multi-exchange API balance, you can see whether or not you are doing well with your trades on a particular coin exchange.
In terms of trading features:
✅ altrady is a multi-exchange API trading software where you can connect ten exchanges to the altrady platform. Among the crypto exchanges that you can integrate to altrady are Bittrex, Binance, BitMEX, Coinbase Pro, KuCoin, Kraken, OKEx, HitBTC, Huobi, and Poloniex.
✅ altrady allows for advanced trade orders where you can set limit buys and sells or create a laddered approach to your trading strategy for more optimized returns and minimized investment risks.
✅ You can receive immediate price alerts from your desktop or mobile. Just customize your alert settings based on target crypto price level or price drop percentage.
✅ Use Crypto Base Scanner and Fat Finger Scanner which are great crypto trading tools for those who are following the QFL strategy. These tools use unique algorithms that automatically analyze altcoin and bitcoin price movements and trading chart support levels. The fat finger scanner also helps you spot crypto whale activities for particular coin markets.
✅ An integrated crypto news can also be found on your trading dashboard to help you make informed decisions and be updated with the latest crypto trends.
In terms of charting:
✅ altrady charts are powered by Trading View. Your dashboard provides a single charting interface that is fully interactive because it allows you to identify trend lines, mark points, draw arrows, screen capture visual analyses, share charts on social media, and so much more.
In terms of pricing:
✅ There are different pricing schemes that start at only 10 USD for signals plan, 15 USD for trading plan, and 23 USD for advanced trading plan.
✅ altrady is among the most generous multi-crypto-exchange API trading platforms because it offers FREE 30 days of trial subscription to new users.