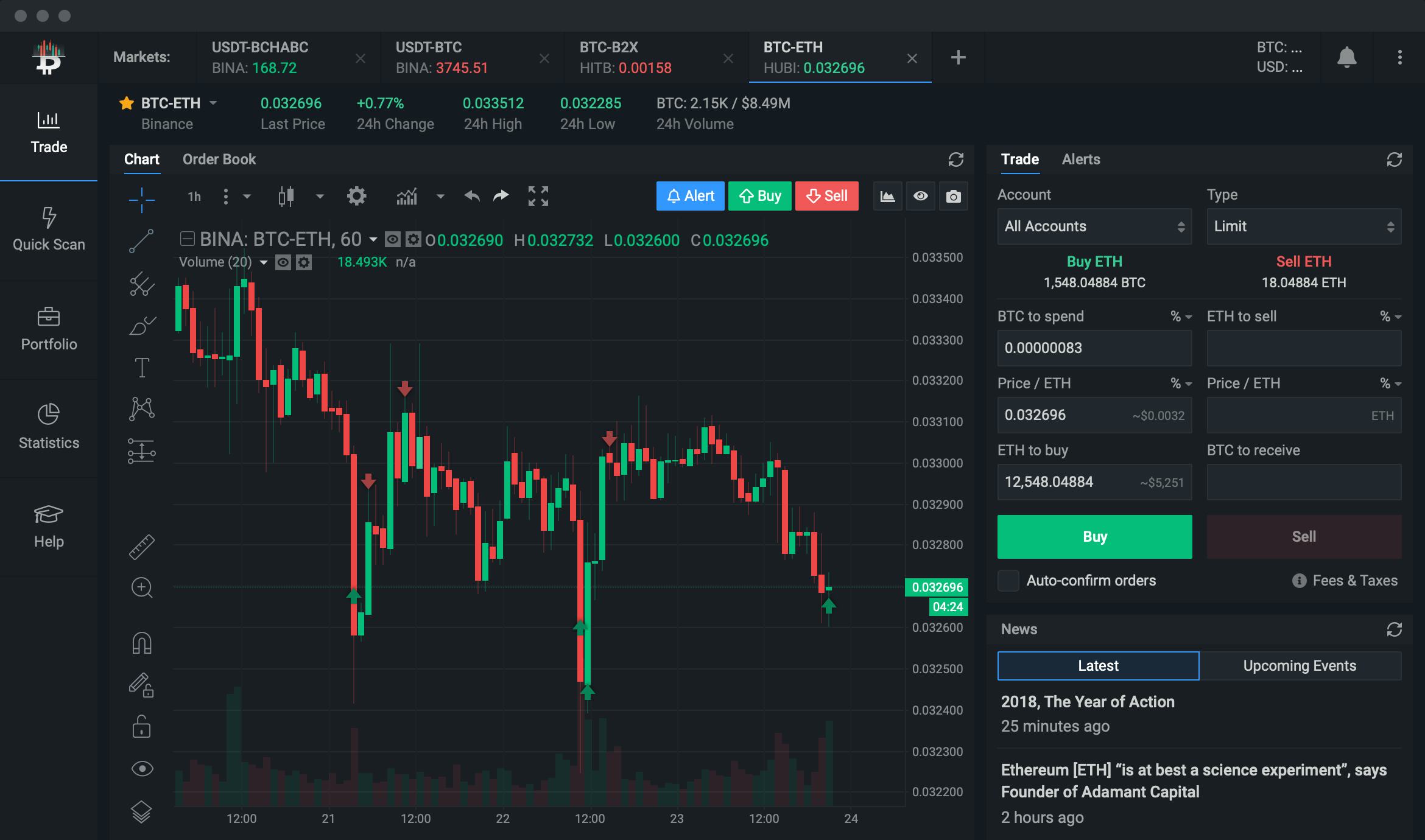 OCTOBER 24nd, 2019
Crypto Videos from Altrady and others
Looking for the best cryptocurrency trading platform can be difficult most especially when you are just beginning to buy ethereum or invest in digital currencies. We all know that the fintech world and the cryptocurrency industry can be quite overwhelming as it is filled with a lot of relatively new processes that only a few may understand. Because of its seeming complexity, a lot of people would not dare attempt to explore this highly exciting activity that can give them Bitcoin earnings, crypto assets, and equal financial access.
But if you are among the courageous ones who are willing to grow your crypto portfolio through investing in Bitcoin or trading virtual currencies, then you have to devote your mind and heart into learning the process of crypto trading which includes buying Bitcoin, signing up at trusted crypto exchange platforms, monitoring alt and BTC prices, checking dollar to Bitcoin value, managing digital assets, and so much more.
What most newcomers in the crypto business do is join Bitcoin forums, seek crypto advice from trader friends, watch crypto tutorials, and cryptocurrency tips in order to learn about the industry. Thankfully, the internet is full of helpful content that can let you kickstart the journey to building crypto wealth. By just checking YouTube, you will also see a lot of experts who are generous enough to share their own tips and techniques in trading digital coins.
The crypto revolution is definitely here - from governments planning to have their own central bank digital currencies to more entities discovering ways to tokenize their products and services. Being left behind is definitely not cool!
One of the best ways to start is by watching cryptocurrency trading video tutorials such as the cryptocurrency signals tutorial made by the US-based YouTuber, Cryptothedog. In his video, you will be introduced to some of the basic features of the Altrady crypto trading platform.
Even the altrady team has prepared short crypto tutorial videos that can help you learn about the altrady application where you can basically trade cryptocurrencies across multiple crypto exchange platforms using only a single software.
If you want to know how to start cryptocurrency trading, watch this:
If you have already registered to a cryptocurrency exchange and would like to have a day trading strategy, then you might want to use a crypto market scanner that can help you track crypto prices and send you real-time alerts. Crypto Base Scanner may be the best crypto tool for you, and here is how you can use it:
If you already trade in different cryptocurrency exchange platforms like Binance, Bittrex, HitBTC, Huobi, BitMEX, Kraken, KuCoin, Poloniex, Coinbase Pro, and OKEx, then the altrady trading software is perfect for you because of its multi-exchange API integration and portfolio management features. To learn more about this multi-exchange crypto trading platform, watch this YouTube video: