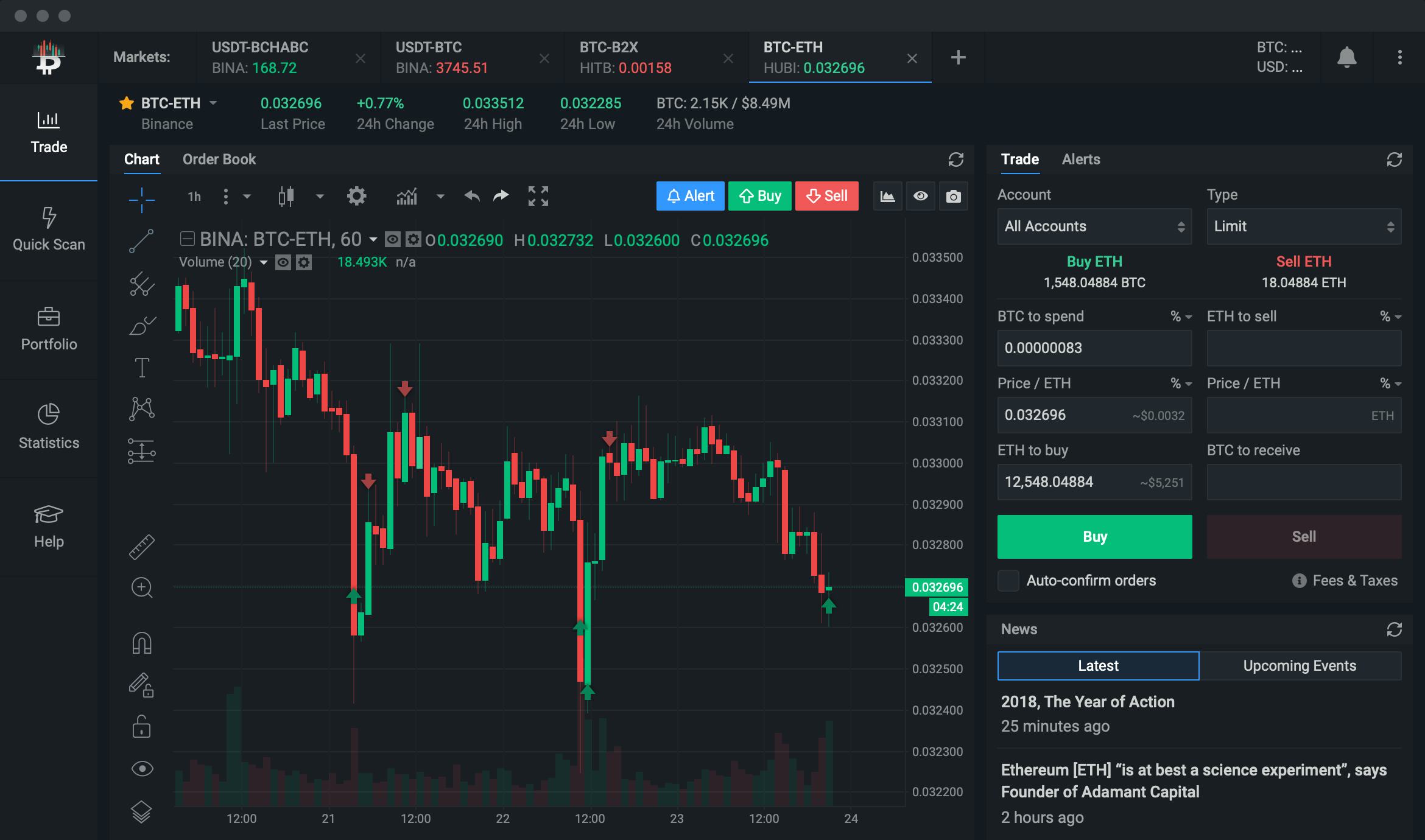 AUGUST 29, 2019
Altrady Gives a FREE Cryptocurrency Market Scanner to Everyone Trading Bitcoin & Altcoins
When was the last time that you got the help of Crypto Market Scanner? Long ago?
We know that you have been missing the now-defunct Crypto Market Scanner that used to help in spotting activities and movements across cryptocurrency exchanges. We understand that it could be quite difficult for crypto traders to decide on their buy and sell orders without the availability of such a trading tool.
So we made a decision to help you out.
You know what? We don't like seeing individuals risking their hard-earned money by merely trying out their luck into the crypto trading industry without setting their own strategy and without making an informed decision. Worse, we hate it when people just bite into the baits by crypto scammers, ridiculously believe FUD and FOMO, or unknowingly follow the advice of just anyone pretending to be expert crypto traders.
Because bitcoin adoption and cryptocurrency awareness are gradually happening, more and more people are now trying to hold their own digital assets, buy bitcoin in crypto exchanges, and sell altcoins all with the same goal of making their first profits. But many would experience failure in trading crypto instead of seeing the bright green positive figures in their portfolio.
Having a crypto market scanner tool can solve this problem.
Since the altrady application has steadily been becoming the ultimate trading platform for many of the crypto traders across the globe, our team has decided to come up with a FREE cryptocurrency market scanner that can be accessed by anyone who wants to trade digital currencies or those who want to invest in altcoins or bitcoins.
So where can you find this FREE crypto scanner?
All that you have to do is access https://cryptoquickscanner.com/ and register on the platform with just your email address and chosen password then wait for the confirmation code to be sent to your email. Once the system has validated your registration, you can start accessing the cool features of the Crypto Quick Scanner!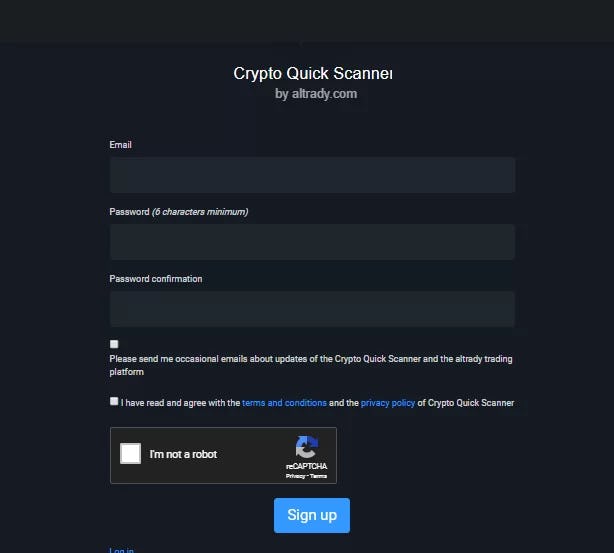 So why is it free?
Honestly, the Crypto Quick Scanner is a very basic tool that has already been built in the altrady trading platform. The only difference is that altrady.com has more advanced features that not only scans for thousands of cryptocurrency market across ten digital currency exchanges, but altrady also uses unique algorithms that automatically analyze bases, fat finger trades, significant price drops and increases, and so much more.
Giving out the Crypto Quick Scanner for free wouldn't hurt the company behind altrady.com but even further the services for the entire cryptocurrency trading community.
Why should you go to cryptoquickscanner.com now?
If you are only starting to trade digital currencies or have been manually trading for a long time now, then Crypto Quick Scanner can allow you to check price movements of over 5,000 cryptocurrency markets across ten cryptocurrency exchange platforms such as Binance, Bittrex, BitMEX, HitBTC, Huobi, Coinbase Pro, Kraken, Kucoin, OKEx and Poloniex 24 hours of every single day at ZERO COST!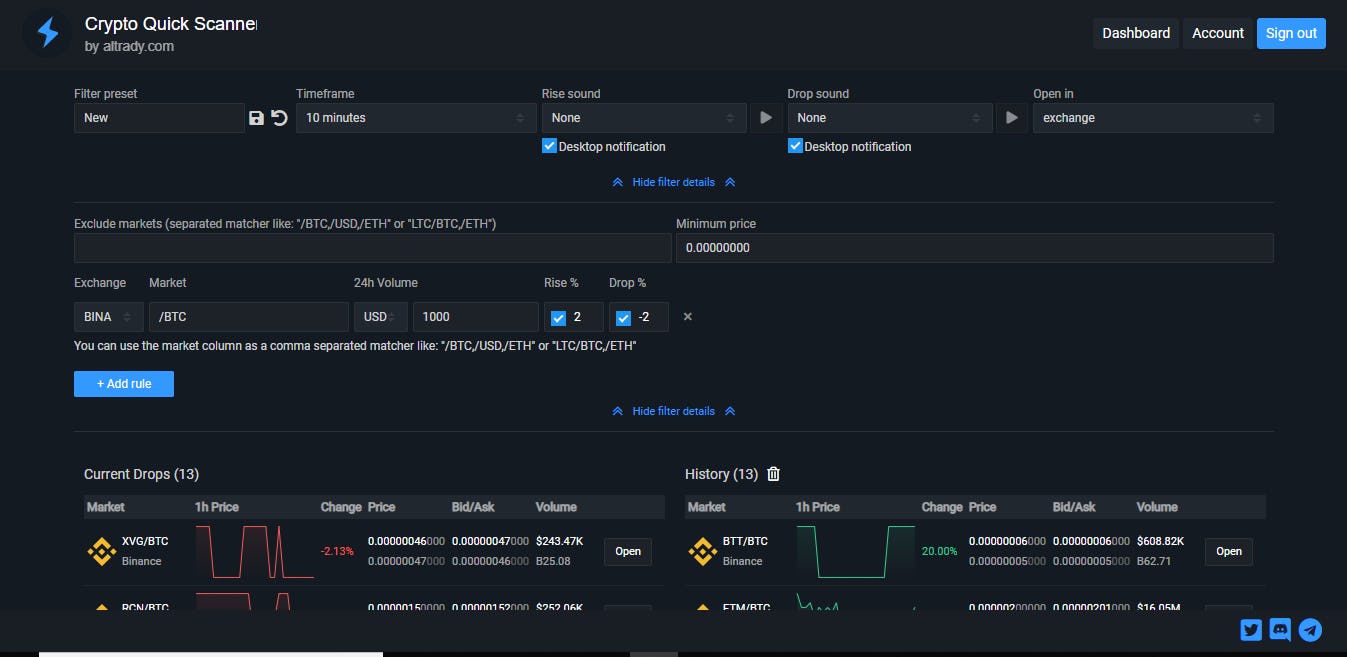 With altrady's Crypto Quick Scanner, you get a chance to access a cool dashboard that lets you customize your alert settings according to your chosen crypto exchange, coin market, price percentage rise and drop, and market volume.
What are you waiting for? GRAB YOUR NO-OBLIGATION, SAFE & FREE CRYPTO QUICK SCANNER SUBSCRIPTION NOW!