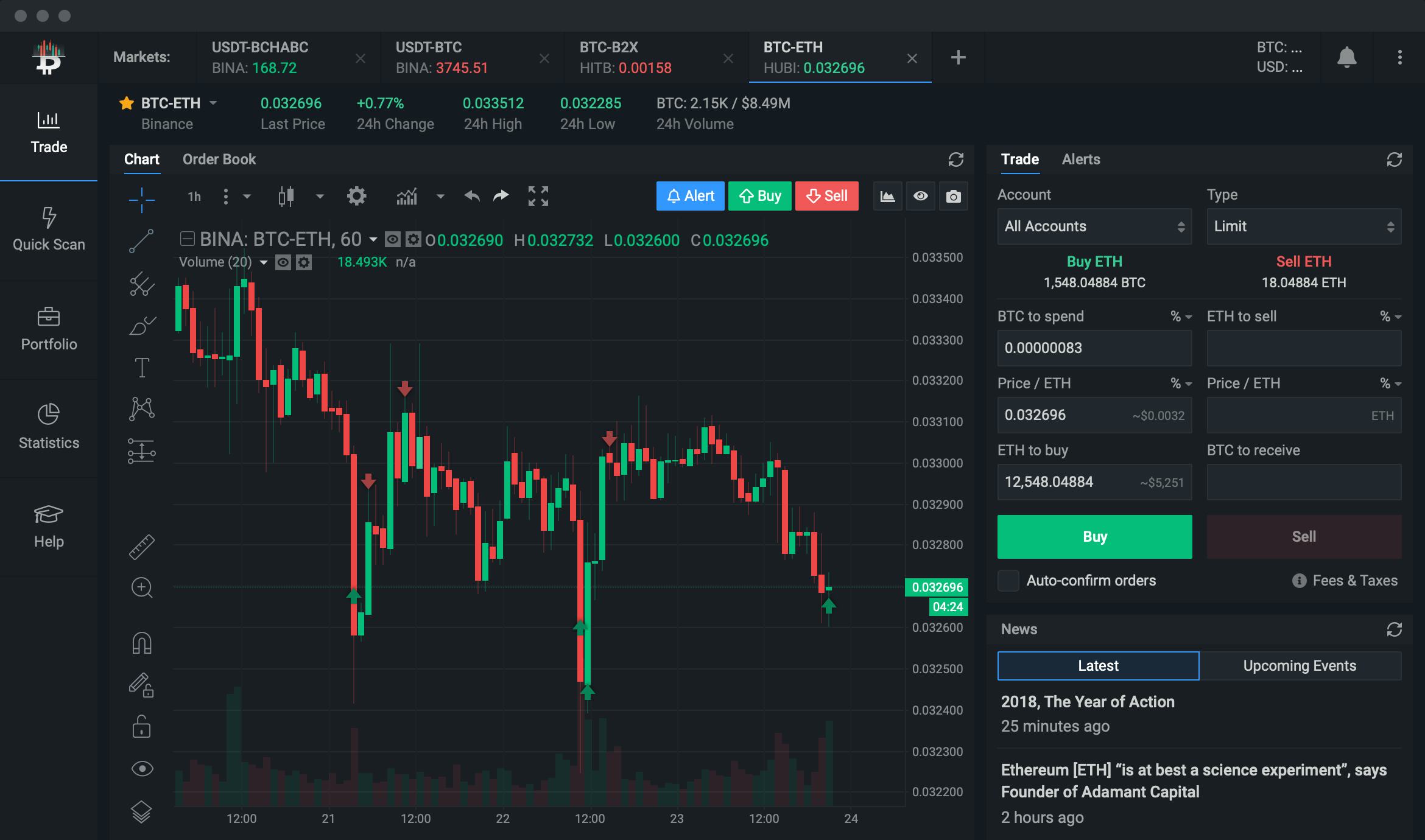 March 19, 2019
Why CBS is the Ultimate Trading Tool for Both Crypto Experts & Non-Geeks
The blockchain technology itself is very complicated - it is full of jargons, technical concepts, and relatively new ideas that not everyone can easily grasp. But that doesn't mean that we can leave cryptocurrency trading only to experts, crpyto geeks, and tech masters. You might be surprised to see that with the right tools, even those with very little knowledge of the blockchain technology and digital currencies can actually make significant profits from this venture.
Here are some of the few reasons why Crypto Base Scanner is the ultimate trading tool for everyone:
Crypto Base Scanner is an All-in-One Platform that is Easy & Convenient to Use
Simplicity and ease of use have always been among our goals in developing this trading tool. For over a year, we have served the sole purpose of giving base alerts. But as time went by, we made huge advances in our application to become YOUR ULTIMATE TRADING TOOL.
Our latest version now boasts of an all-in-one trading platform where you can analyze charts, customize trade settings, manage portfolios, receive base alerts, trade in real-time, and so much more. Your CBS dashboard contains all the necessary information for successful trading. It gives you the price chart, the order book, your trade history, the depth chart, and more.
With CBS, there is no need to open a separate tab for your cryptocurrency exchange platform. We currently have 9 exchange partners such as Bittrex, Binance, Kucoin, HitBTC, Cryptopia, Polionex, BitMEX, Kraken, and Huobi. By connecting your exchange accounts into CBS, you effectively remove the hassle of moving from one exchange to another just to completely manage your trades across different platforms.
We Give You a Strategic Advantage with Our Unique Algorithms
Getting into cryptocurrency trading without any strategy at all can be devastating. Thankfully, our algorithms are programmed to detect bases and coin price movements so that you will be notified during optimal times for market entry.
Crypto Base Scanner is founded on the QFL strategy which is also known as the Base Strategy. It works by identifying trading bases and determining your buying or selling action depending on the support and resistance levels. By using CBS, you will no longer need to manually track your charts because our tools automatically do it for you.
Our algorithms help you make sense of the seemingly incomprehensible market movements. By constantly getting alerts whenever a certain coin drops to your preferred percentage, you can immediately capture profitable entry positions in the markets. You could either do the buy and sell orders yourself through your dashboard or set your own parameters using the connected trading bots.
We Give You the Freedom of Time by Integrating Trading Bots with our Scanner
Do you have other responsibilities? Are you not willing to sacrifice your business and employment just to trade digital currencies the whole day? Don't worry! Crypto Base Scanner can help you go on with your trades even when you are in the office or even during your deepest slumber. We have formed partnerships with Zignaly and 3Commas Trading Bots so that you can still continue the possibility of earning profits from automatic crypto trading. Simply add your API ket at any of the supported platforms.
Crypto Base Scanner Reflects Your Trading Personality & Investment Goals
Our application is very customizable. Display settings can be modified by choosing between extra large screens and smaller screens, going to dark theme, or creating custom layout functions. If you want your dashboard to reflect your way of organization, then you can resize, drag, and even merge widgets together.
You can also personalize your trading experience by modifying alert settings according to your preferred drop percentage, connecting exchange accounts and selecting only certain digital currencies to be shown on your dashboard, getting statistics for different markets across exchanges, and so much more.
Apart from the Base Scanner tool, you can also choose to use the Quick Scanner which will notify you every time a market has a "big" drop or "big" rise. We also have the Fat Finger Scanner which can be very helpful in terms of detecting big price drops and increases due to the large amounts of coins that are being sold by only one person. Seeing these sudden movements fast enough can possibly bring you huge profits in a very short span of time.
You don't need to be an expert in blockchain technology or a professional cryptocurrency trader just to reap the rewards of using Crypto Base Scanner. We have made this tool as accessible and as convenient to everyone as possible.
If you still haven't tried this ultimate trading tool for digital currencies, then we think that this is now the right time to subscribe.