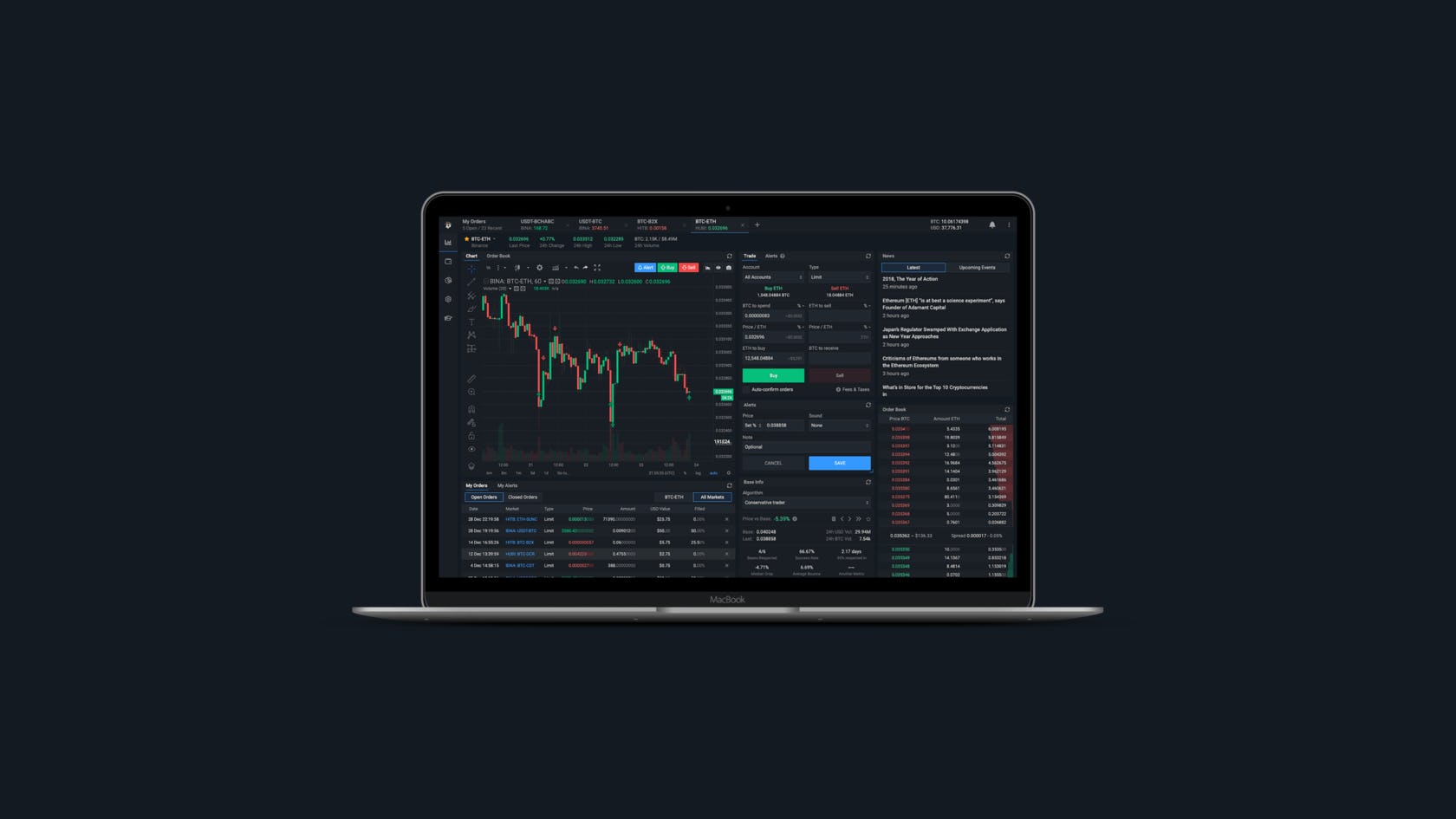 September 23, 2019
Why altrady could be the best cryptocurrency trading platform for you?
Are you looking for the best cryptocurrency trading platform that can respond to your individual needs as a new crypto trader or digital currency investor? Are you looking for the best crypto tools that can ease the process of checking bitcoin price movements and altcoin market changes? Do you need to excel in crypto trading without sacrificing your time for other career opportunities?
We all know that blockchain technology is very complicated. Even buying bitcoin, selling altcoins, or holding digital currencies can be a stressful activity if you don't know where to find the best crypto applications and trading tools that will help you gain profit.
Great that new technologies are coming all for crypto traders to utilize and benefit from. One of the best crypto trading platforms out there in the digital currency investment world is the altrady application.
See also: Should you buy Ethereum in 2021?
Recently, altrady has been named by altXpert as one of the best multi-exchange cryptocurrency API trading platforms along with other softwares such as Coinigy, Bitsgap, Quadency, Synapse, and Cryptowatch.
But why should you consider subscribing to the altrady cryptocurrency trading platform?
First and foremost, the altrady application is extremely simple and easy to use. It is an uncomplicated software that even beginners in crypto trading can understand with so much ease. It is now wonder that we can call the altrady software as your ultimate cryptocurrency trading tool.
Second, altrady is very convenient. If you are trading on some of the most popular and trusted best cryptocurrency exchanges such as Binance, Bittrex, BitMEX, Coinbase Pro, OKEx, KuCoin, Kraken, Polionex, HitBTC, or Huobi, then you can surely appreciate how the altrady crypto trading app makes all the difference for you. Once you subscribe, you will have the chance to connect any of your crypto exchange API to your own altrady.com account. Trading and crypto portfolio management into these multiple exchanges can be done right at your dashboard so there is no need to open multiple tabs to your desktop or log into different exchange platforms.
See also: Shorting Cryptocurrency
Third, altrady.com is powered by unique algorithms for tracking btc prices, digital currency rate fluctuations and crypto market changes. Apart from seeing real-time cryptocurrency charts, you can also customize your account to receive alerts whenever your desired digital coin has reached a profitable price level. You can take advantage of altrady's crypto base scanner tool which works by identifying trading bases, support levels, and resistance levels. If you are having difficulty in tracking the price changes of btc, eth, xrp, neo, tron, bsv, and other cryptocurrencies, then the crypto base scanner tool of altrady.com will surely be of great help so you may win your first few dollars, euros, or btc in crypto trading.
Fourth, if you are trading cryptocurrencies using bots such as Zignaly, 3commas, and Nefertiti, then you will also benefit much from subscribing to the altrady software's best crypto signals. This will help you buy btc, sell eth, and trade any other altcoins even while you are asleep, working in the office, and doing other things. Just configure your API settings to the trading bot and you can have your trades accomplished according to your strategy.
See also: How Bitcoin and other cryptocurrencies are taxed
Fifth, altrady will reflect your own investment goals and personal crypto trading strategy because it is very customizable. You can modify your display settings, change your dashboard theme, create custom layout functions, have different crypto price alert settings, choose which crypto market to have on your dashboard, set limit orders for your chosen digital currency, and so much more.
Sixth, you can see a list of the 8 Best Crypto Trading Software Tools and read to see what each one is providing.
There are a lot more things to love about the altrady multi-exchange API trading platform. You can actually try the software at first just to see if it will help you earn from cryptocurrency trading or not. Free 30 days trial subscription is still ongoing! Get it now!